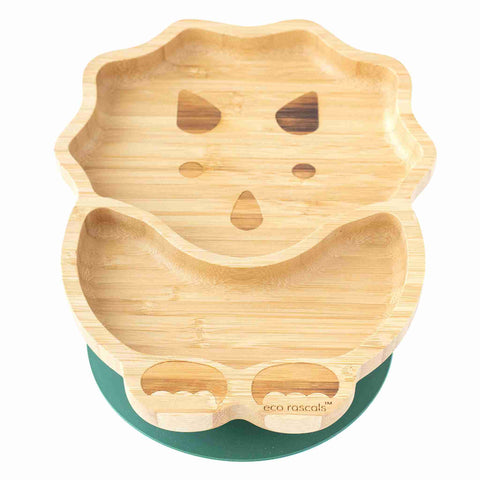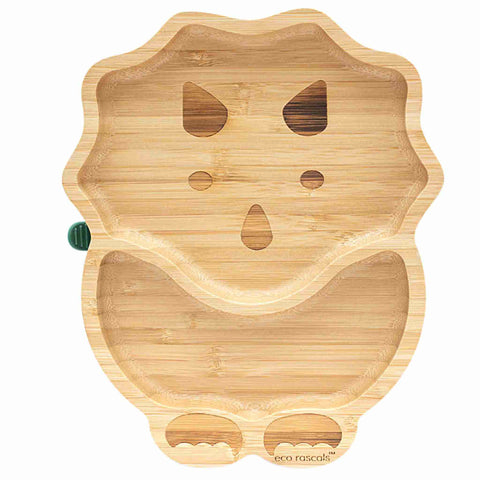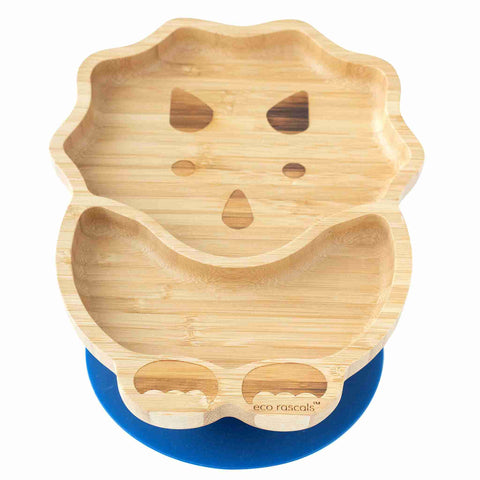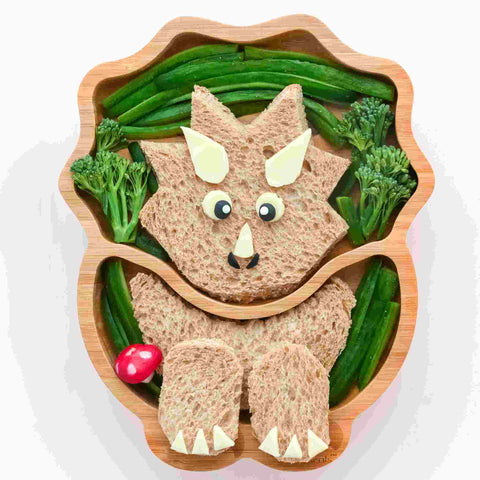 eco rascals Limited
Bamboo Dinosaur Suction Plate
Want a plate that won't STOMP off your table? eco rascals® bamboo dinosaur suction plate is perfect for you! 

Having a special plate can make mealtimes a much happier experience for your little ones. This large dinosaur plate has two sections making it a brilliant addition to mealtime. Section plates reduce mealtime anxiety as children can separate food groups. 

Dimensions: 18.7 x 22.6 x 3.3cm
🌿 Composition
This lovely dinosaur is made with bamboo from an FSC certified supplier. Bamboo is a great material as it grows super quick! It only takes three to five years to reach maturity – growing to over 30 metres in height. And what's even better is that it doesn't require any pesticides to grow.

The bamboo is 100% natural and not mixed with any polymers such as melamine, plastics or lead.

We care about you, your children and our planet. All eco rascals™ packaging is made with recycled card.

BPA Free, Phthalate Free, Melamine Free and Lead-Free
📦 Delivery & Returns
We ship worldwide using a variety of couriers. Orders placed before 2pm on a UK working day, will be shipped out on the same day.

You will receive a unique tracking code for all orders to determine exact time of delivery in your confirmation e-mails.

We accept returns for re-sellable products to our UK warehouse. The cost to return an item is borne by the customer.
💧 How to care for us
Bamboo products should be washed before first use in warm soapy water and rinsed thoroughly – this is how to care for them after use too. 

Always detach the silicone ring for washing and storing to give the bamboo base time to breathe.

Bamboo doesn't cope well in the hot or the cold so do not put in microwaves, ovens, sterilisers, dishwasher or freezers – It might appear to be coping fine but it'll last longer if you don't.

Children should be supervised whilst eating at all times.
🏆 Who are eco rascals®?
eco rascals® is an award-winning children's tableware brand committed to sustainability and eco-conscious living.

We specialise in producing high-quality, non-toxic tableware for children, made primarily from sustainable materials like bamboo and silicone.

All products are in-house designs and are as stylish as they are functional. They undergo rigorous safety checks before they appear on the shelves - giving customers the peace of mind that they are truly safe for their children.