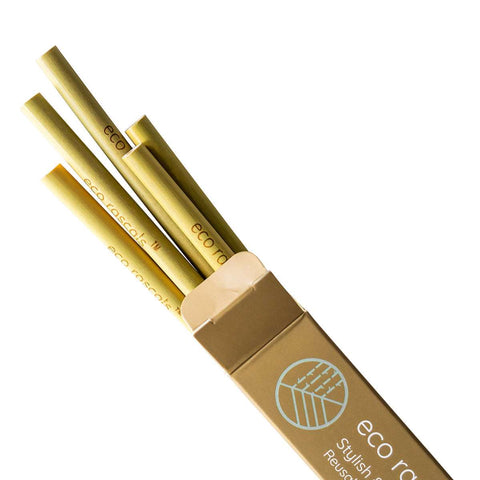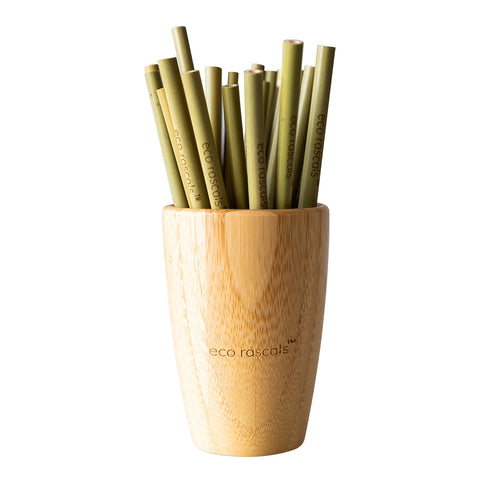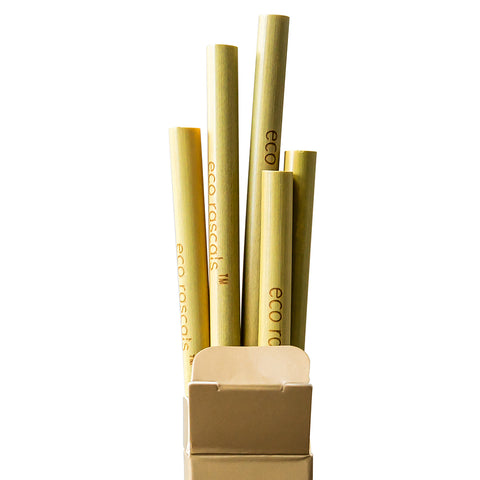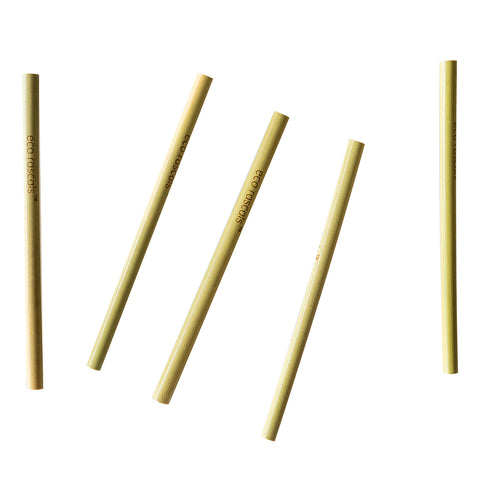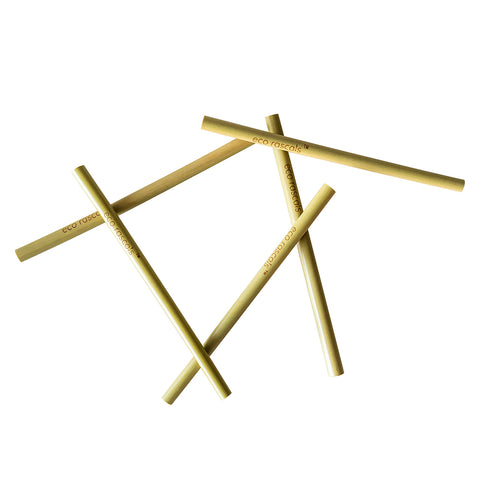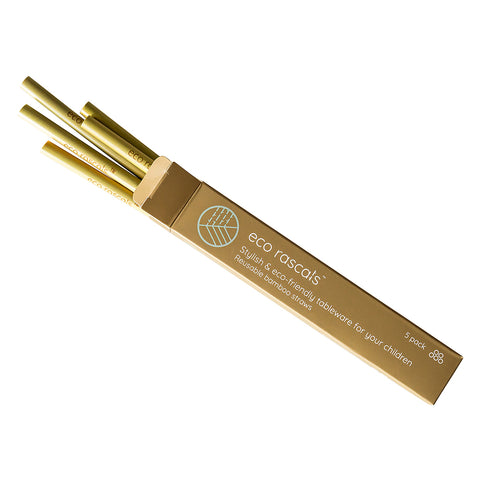 eco rascals Limited
Bamboo Straws Reusable
Bamboo Straws - Reusable 
Say goodbye forever to plastic straws and invest in eco rascals® five-pack of reusable straws.
Bamboo straws are made from bamboo stalks which are completely natural. All of the straws will be the same 15cm length but they will vary in diameter.
🌿 Composition
Reusable bamboo straws are made with whole organic bamboo stalks.

15cm in length. Suitable for both children and adults.

Zero plastic

We care about you, your children and our planet. All eco rascals® bamboo tableware packaging is made with recycled card.
📦 Delivery & Returns
We ship worldwide using a variety of couriers. Orders placed before 2pm on a UK working day, will be shipped out on the same day.

You will receive a unique tracking code for all orders to determine exact time of delivery in your confirmation e-mails.

We accept returns for re-sellable products to our UK warehouse. The cost to return an item is borne by the customer.
💧 How to care for us
To keep your bamboo straws nice and clean. We recommend washing under a fast flow tap or inside a bottle of soapy water and shake rigourously (lid on…of course). Allow to dry in a cutlery drying rack.

Replace every six months or at the first sign of damage.

Bamboo straws can be added to the compost bin once you are finished with them.

Packaging is recyclable carton.
🏆 Who are eco rascals®?
eco rascals® is an award-winning children's tableware brand committed to sustainability and eco-conscious living.

We specialise in producing high-quality, non-toxic tableware for children, made primarily from sustainable materials like bamboo and silicone.

All products are in-house designs and are as much stylish as they are functional. They undergo rigorous safety checks before they appear on the shelves - giving customers the peace of mind that they are truly safe for their children.