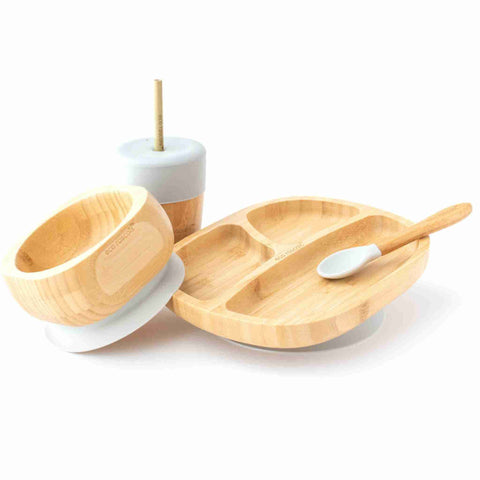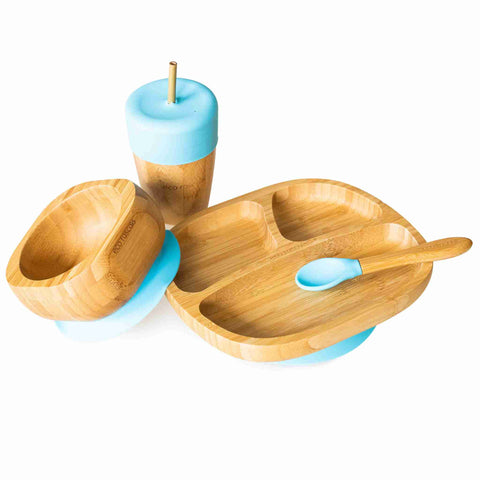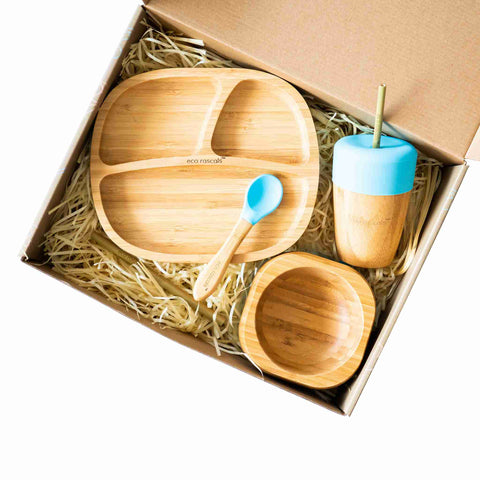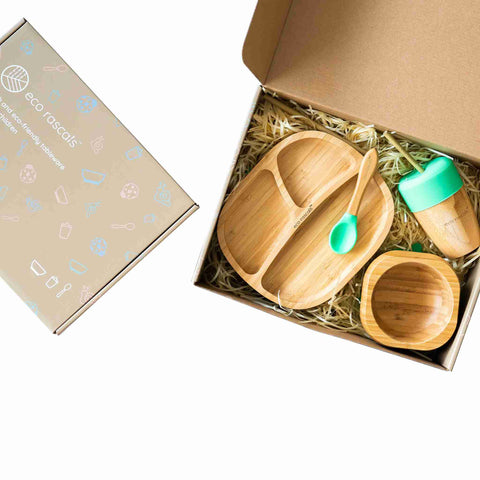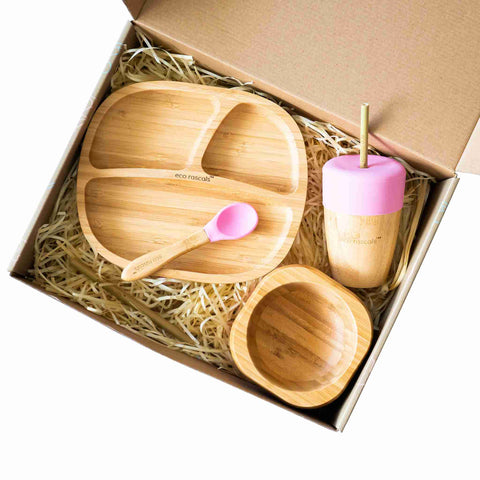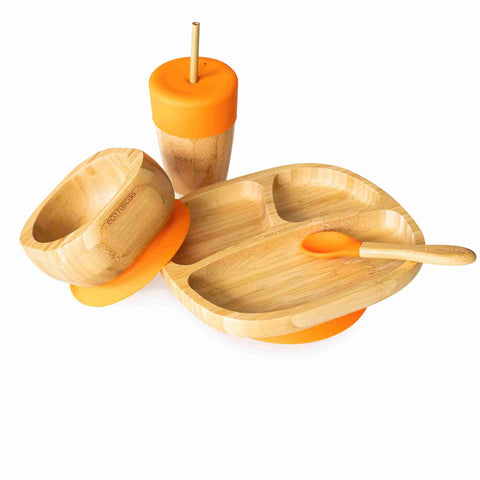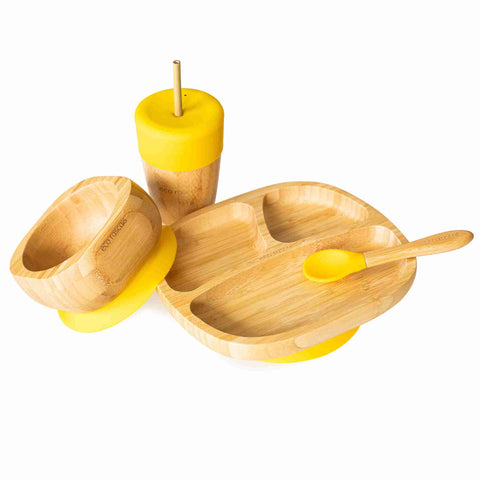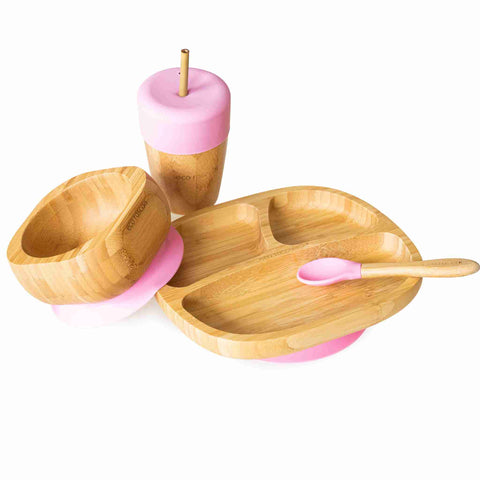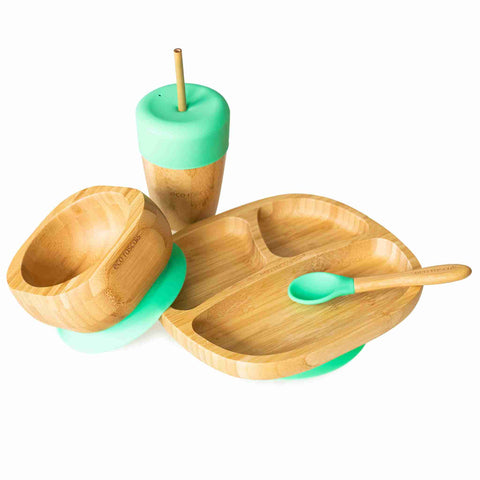 eco rascals Limited
Bamboo Classic Section Plate Gift Set
Bamboo Classic Section Plate Gift Set
Our timeless toddler gift set comes full of fun and practical weaning accessories for the mini rascals in your lives. Clean lines, simple bamboo grain effect with a pop of vibrant colour. This set is not only easy on the eyes - it makes mealtimes easier too. 
What's in the box? 
1. Three section bamboo suction plate
2. Bamboo suction bowl 
3. Bamboo Cup 
4. One bamboo spoon
5. Reusable bamboo straws x 2
Dimensions
Gift box dimensions - 32.5x25.5x8.6cm
Toddler plate - 21.5x18.5x3.3cm
Bowl - 11.5x11.5x7.0cm 
Cup - 11cm, 210ml
Straws - 15cm long
🌿 Composition
All eco rascals bamboo products are made from natural bamboo that is from an FSC certified supplier and is grown without the use of pesticides.

BPA Free
Phthalate Free
Melamine Free
Lead-Free

Made of organic bamboo which is a natural material, recyclable, biodegradable, grown and harvested without the use of pesticides.

Detachable silicone bases are made from FDA approved 100% silicone, free of plastic, BPA, PVC, lead and phthalates.
📦 Delivery & Returns
We ship worldwide using a variety of couriers. Orders placed before 2pm on a UK working day, will be shipped out on the same day.

You will receive a unique tracking code for all orders to determine exact time of delivery in your confirmation e-mails.

We accept returns for re-sellable products to our UK warehouse. The cost to return an item is borne by the customer.
💧 How to care for us
Once you've made the great step in investing in natural, non-toxic tableware for your children. We want to help you make it last. 

All the products in this weaning set should be washed in warm soapy water and rinsed thoroughly before first use. This is also how to care for them after each use. 

We recommend leaving the products to dry on a drying rack with the silicone detached and to store in a cool dry place. Reattach the silicone before next use. This will allow time for the bamboo to breathe. 

We suggest coating in coconut oil with a kitchen towel and leaving overnight once a month. This will nourish your natural products and ensure they keep looking their best. If you don't take this step, then the bamboo can get dry and start to get rough. 

Bamboo should not be put in microwaves, ovens, sterilisers, dishwashers or freezers.

Children should always be supervised when eating and drinking.

Silicone spoon feeders are detachable for cleaning purposes. Please monitor use.

Please view our FAQs for more information.
🏆 Who are eco rascals®?
eco rascals® is an award-winning children's tableware brand committed to sustainability and eco-conscious living.

We specialise in producing high-quality, non-toxic tableware for children, made primarily from sustainable materials like bamboo and silicone.

All products are in-house designs and are as stylish as they are functional. They undergo rigorous safety checks before they appear on the shelves - giving customers the peace of mind that they are truly safe for their children.